Helumoa Playground
Hours from 8:00am-8:00pm daily
The Helumoa Pool features two fresh water swimming pools, a 15-foot high by 70-foot long water slide, a staging area for outdoor functions, two large whirlpools with sweeping views of Waikiki Beach, an interactive fountain area for kids, fun and creative food and beverage, chaise water sunning benches, and a pool hut where guests may borrow towels and purchase pool goods including sun products, inflatable flotation devices and toys.
Contact Helumoa Pool Desk at (808) 931-8813 or ext. 78813 from any house phone for more information about cabana rentals and other services.
Reserve your cabana online.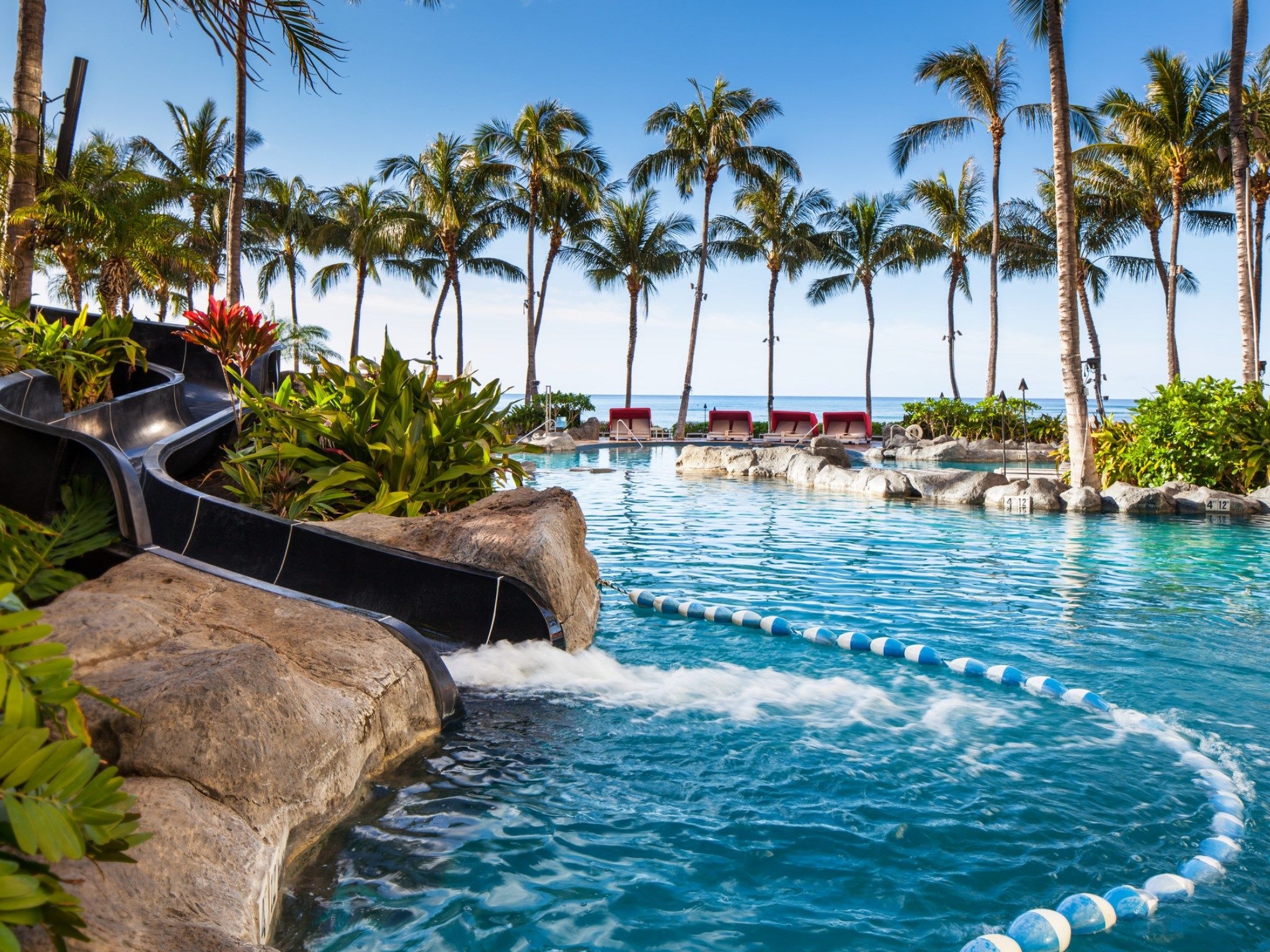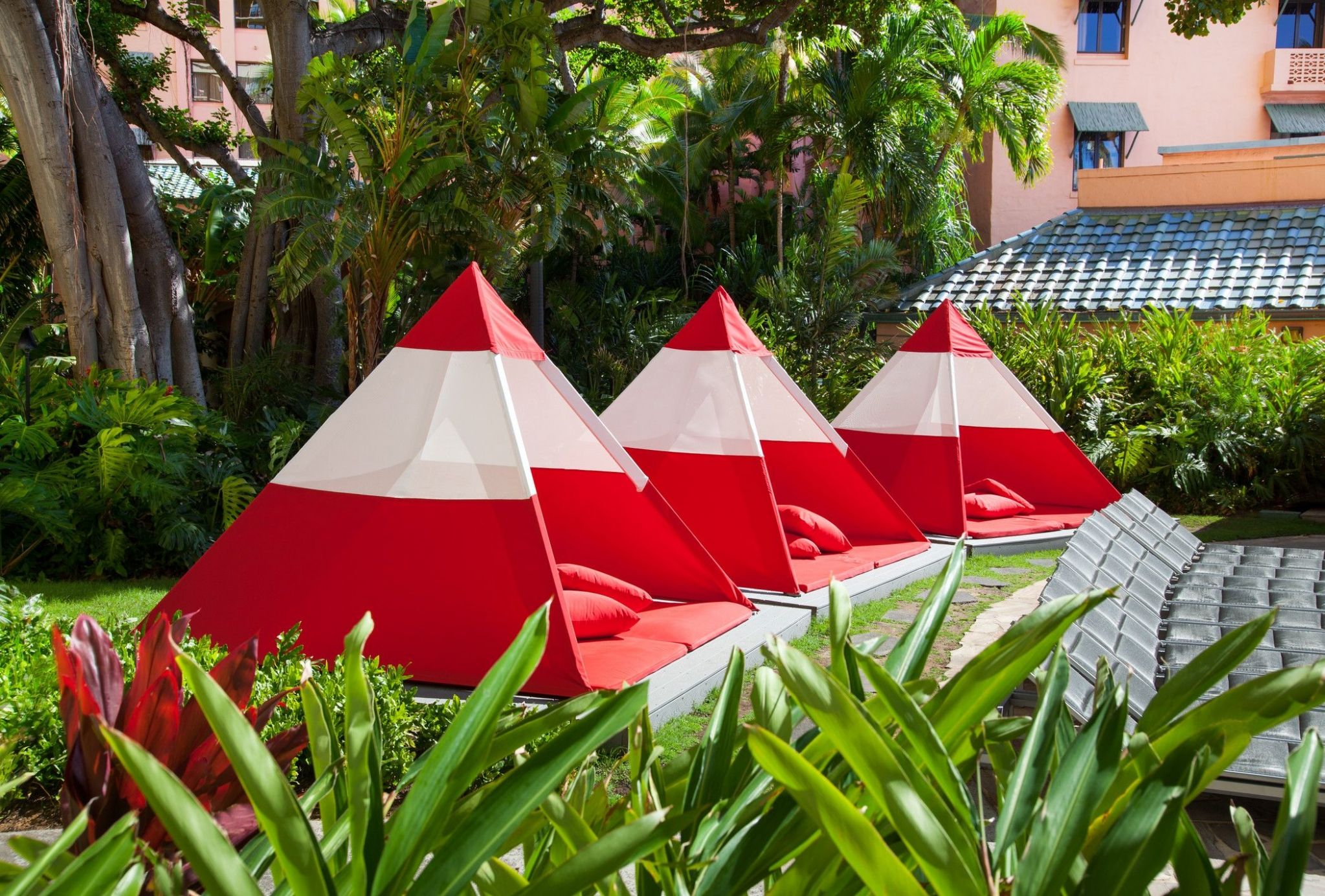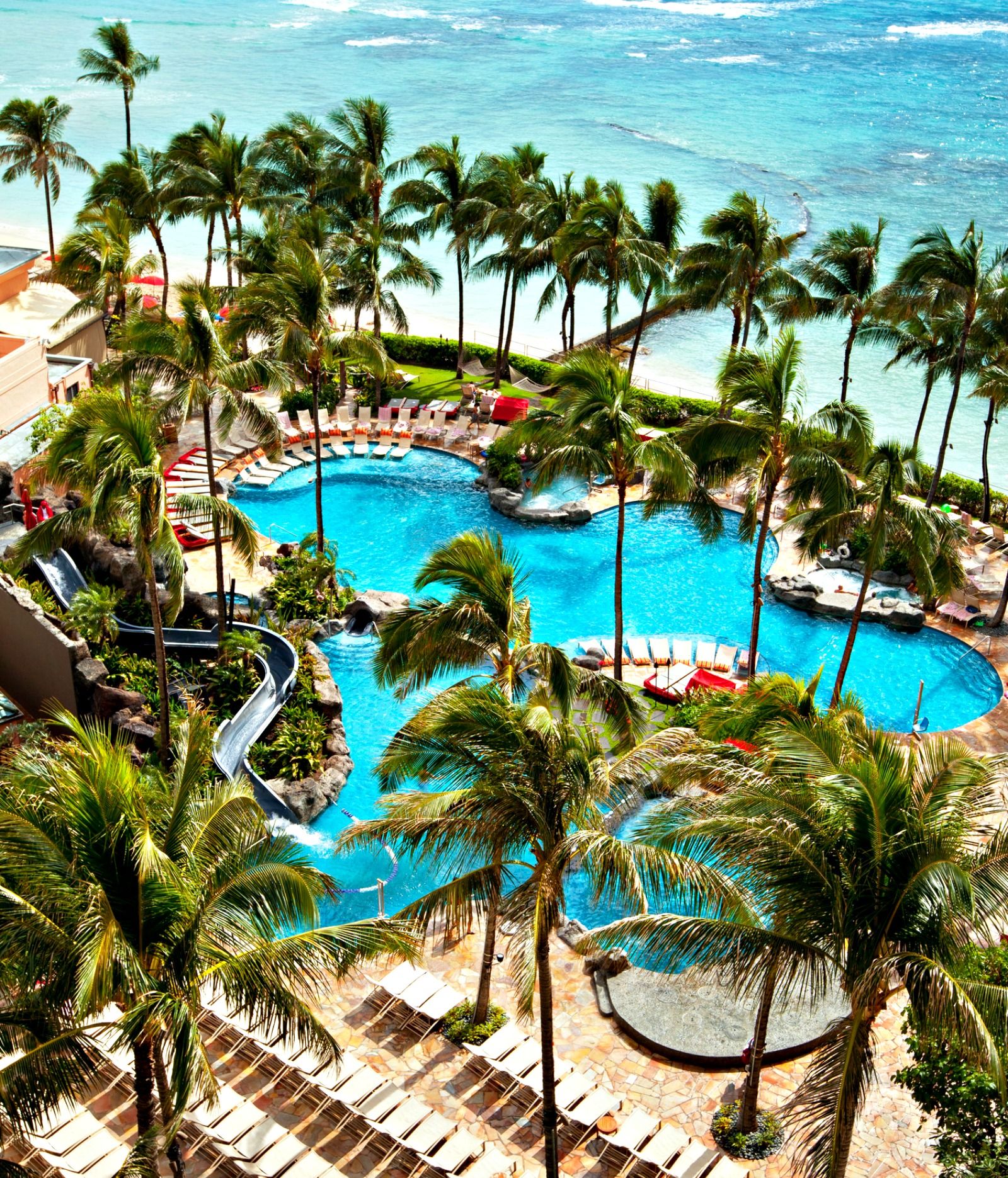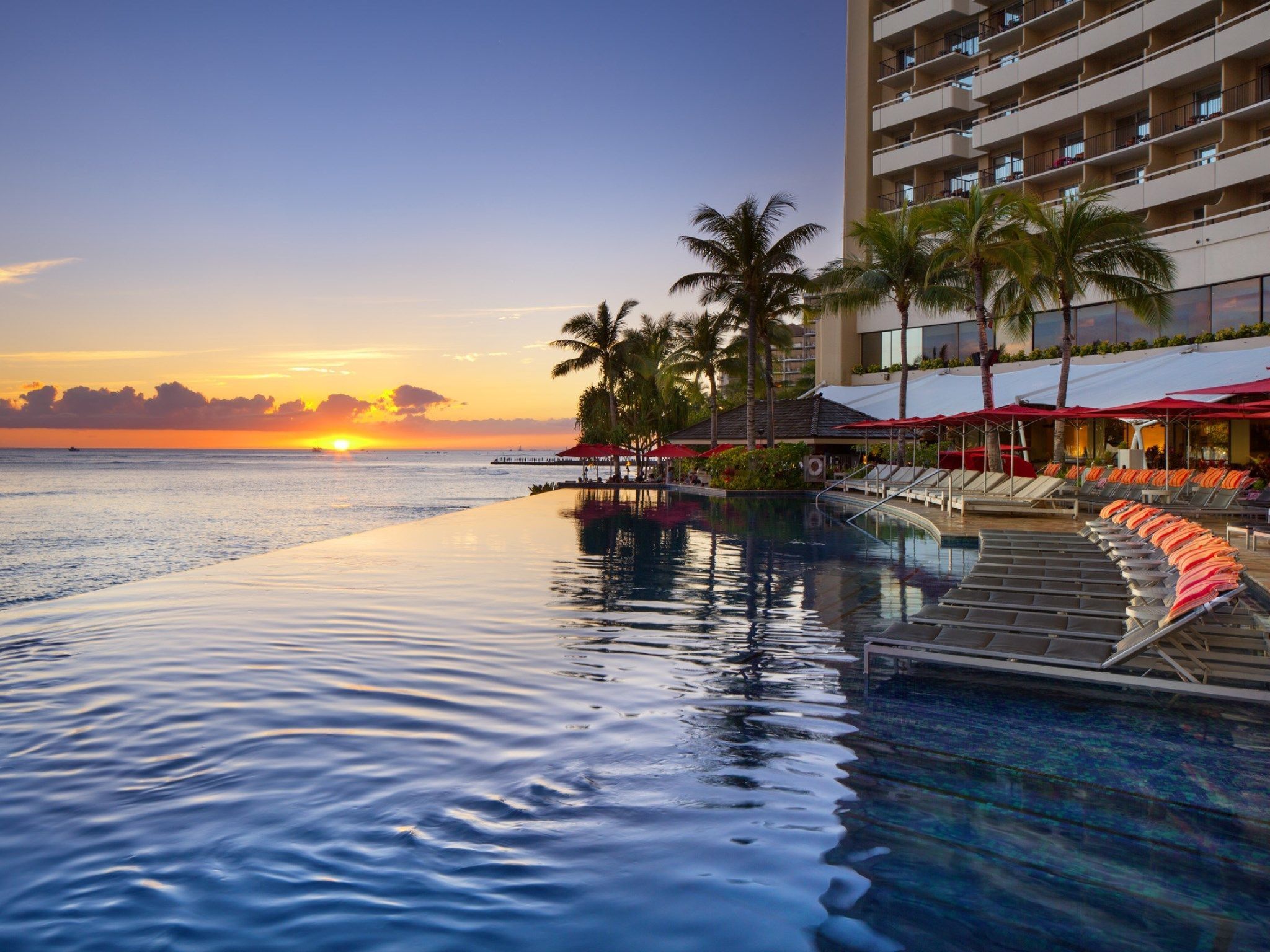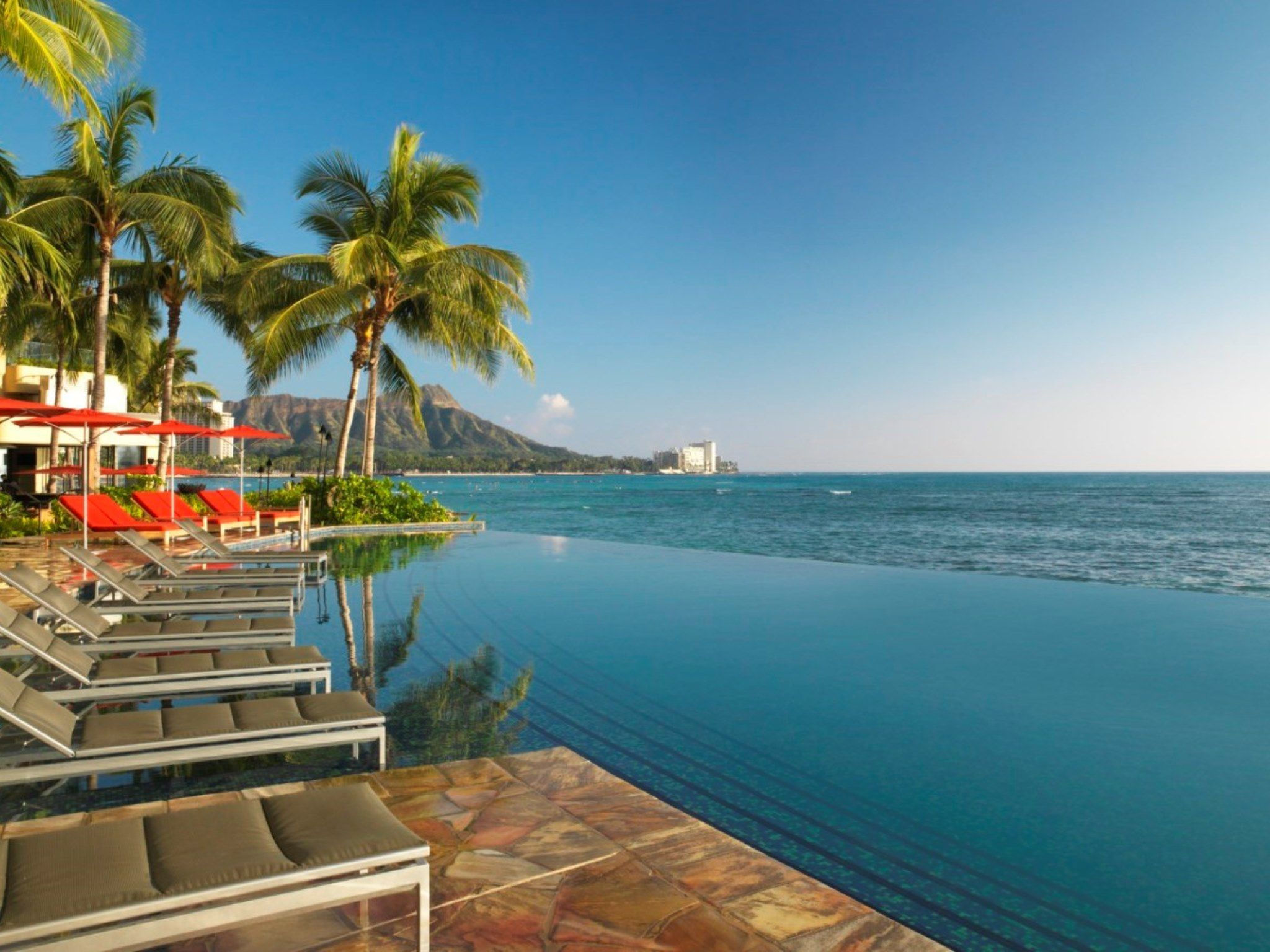 Edge of Waikiki
16 years and older from 8:00am – 8:00pm daily, hours subject to change without notice.
Sheraton Waikiki's Infinity Edge pool offers unparalleled views of Waikiki Beach and is situated just a few feet above the ocean level, creating a mirage effect where guests in the pool perceive the pool and ocean to seamlessly be bound into one body of water.
Waikiki Beach Services provides rentals and services from 8:00 am-6:00 pm daily. Contact the Pool Desk at (808) 931-8814 or ext. 78814 from any house phone for more inforamtion about services and cabana rentals.
Reserve your cabana online.
Just steps away, the resort's signature pool bar called Edge of Waikiki offers lively, adult-only atmosphere with "Vint-Edge" cocktails – unique local libations, and nightly Hawaiian entertainment from 6:30 pm - 9:00 pm


Waikiki Beach Services
Waikiki Beach Services provides all of your ocean, beach, and pool needs at Sheraton Waikiki.
The Beachboys at Waikiki Beach Services offer everything from surfing lessons and stand-up paddle board classes, to outrigger canoe rides and in-depth knowledge of the Hawaiian surf culture. The Beachboys can also ensure your comfort on the beach with private umbrella set and chaise lounge rentals.
Luxury Cabanas and Chaise Lounge Chairs
Elevate your pool experience with a luxury cabana or chaise lounge chair. Hourly and daily rentals are available to reserve online prior to your arrival.
For more information, contact Waikiki Beachboys at the Helumoa Playground (808)931-8813, ext. 78813 or at The Edge Pool (808)931-8814, ext. 78814.

Services
Surfing & Stand Up Paddling Lessons:
Group, Private Group and Private Lessons. Minimum of 2 people needed for group and private group lessons.
Available everyday at 8:30am, 10am, 11:30am, 1:30pm, 3pm
Must know how to swim; 12 and under must take a private lesson.
Outrigger Canoe Surfing:
Offered daily from 8am-3pm.
Minimum of 4 passengers to book; maximum of 6 people per canoe.
Services
Outrigger Canoe Charters:
1/2 hour and 1 hour charters available.
No minimum pax; maximum of 6 people per canoe.
All abilities welcome!
Beachboy Valet:
3.5 hours of surfing, SUP or outrigger canoe surfing with your personal valet.
Must book 24 hours in advance.
One valet per person.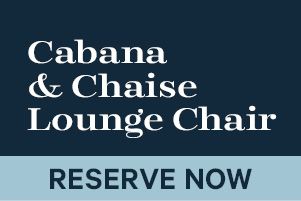 Rentals
Board Rentals: Available for hourly rental
Surf Boards
SUP Boards
Boogie Boards
Soft Tops
Epoxy Boards
Beach Acessories: