Inspired Meetings and Events in Honolulu, Oahu
Overview
Whether you're seeking to host a creative business meeting or an extravagant sit-down dinner, Sheraton Waikiki Hotel is an enlightened venue for your next event in Honolulu, Oahu. Select from an array of meeting rooms and enjoy the services of our expert event planners to host a memorable gathering in Waikiki.
Each breakfast, lunch, dinner or reception hosted at Sheraton Waikiki Hotel is given special attention by our catering team, ensuring a flawless meeting experience. Select one of our pre-prepared event menus or work with us to craft a custom menu.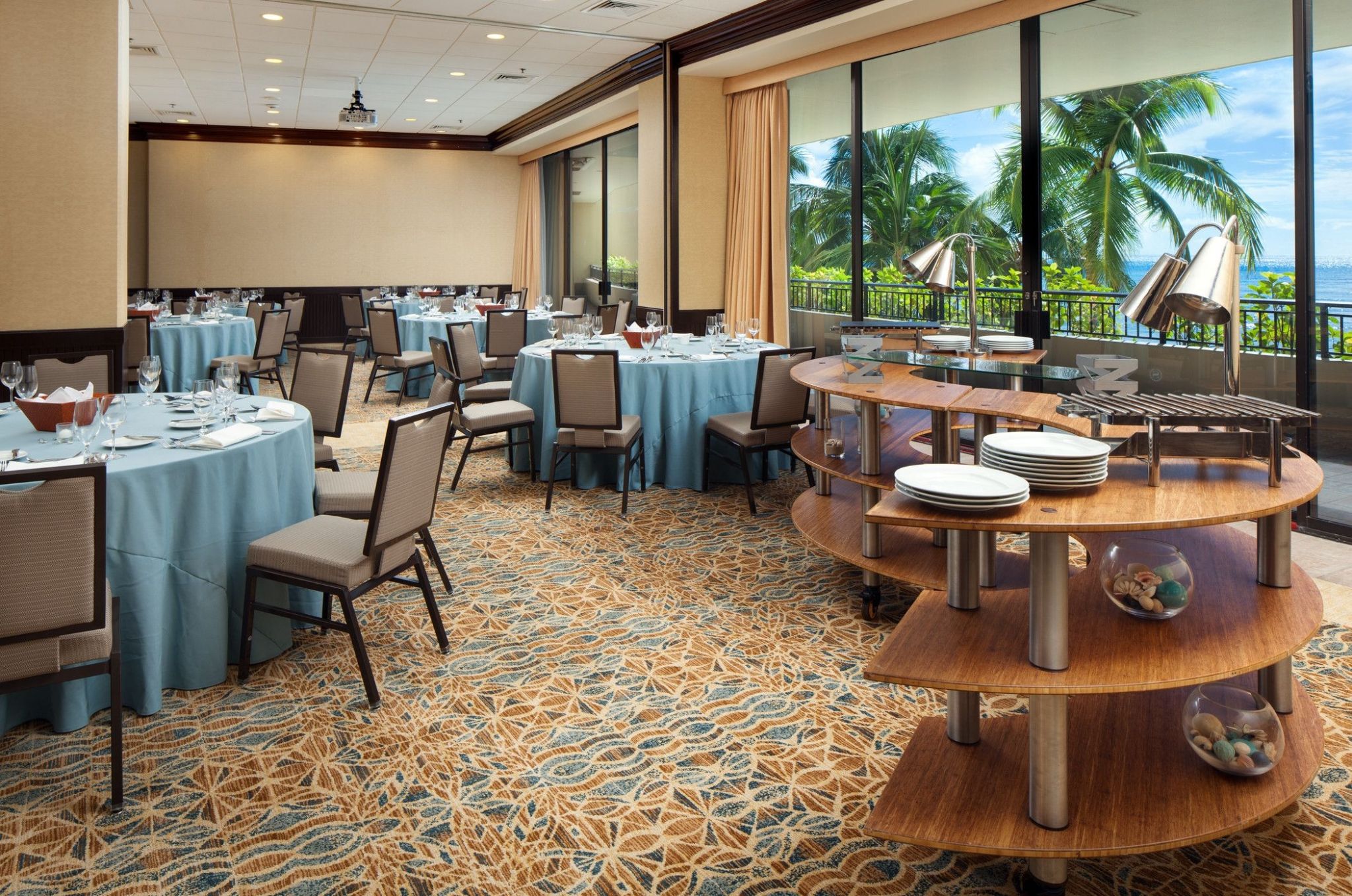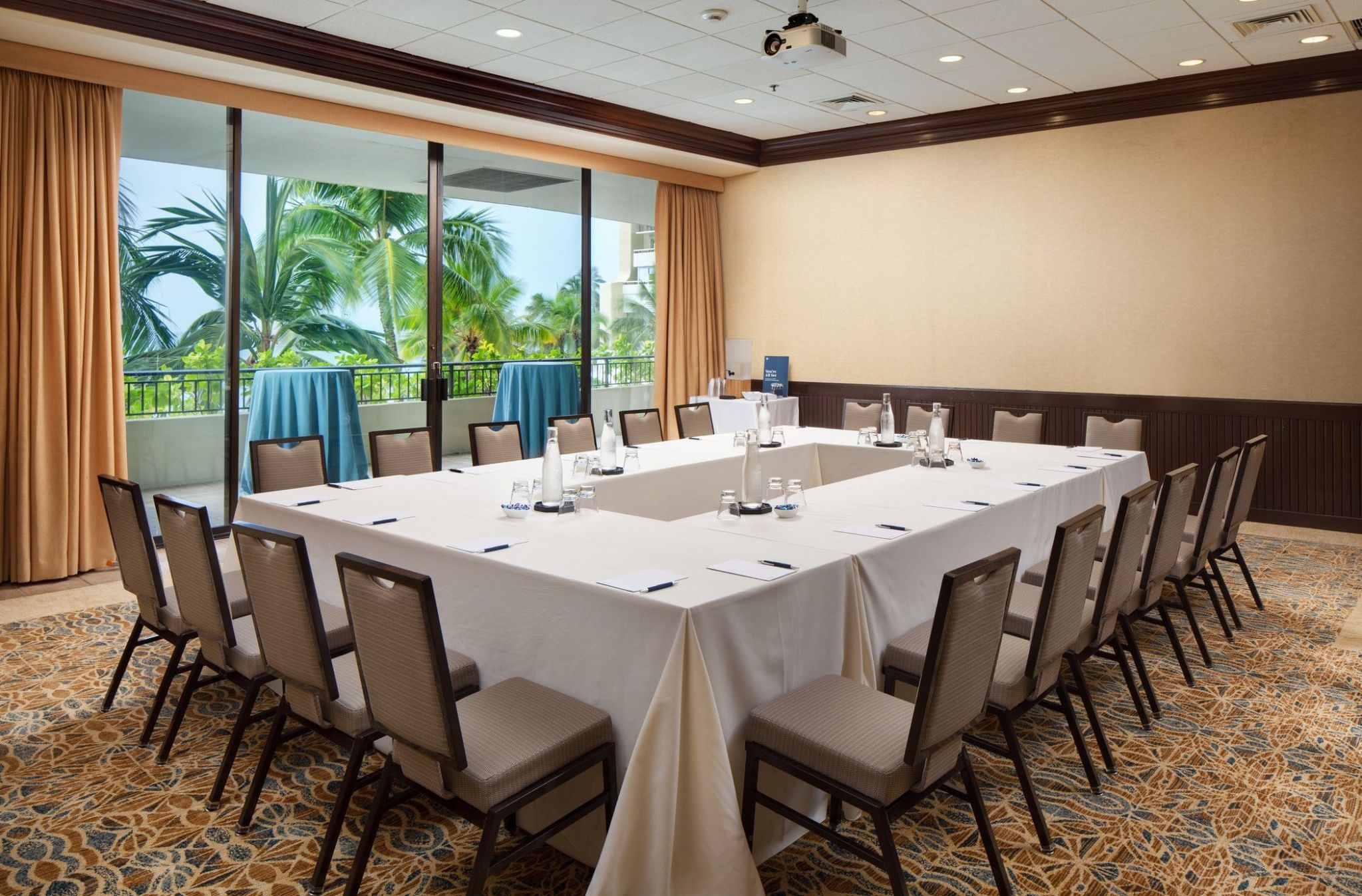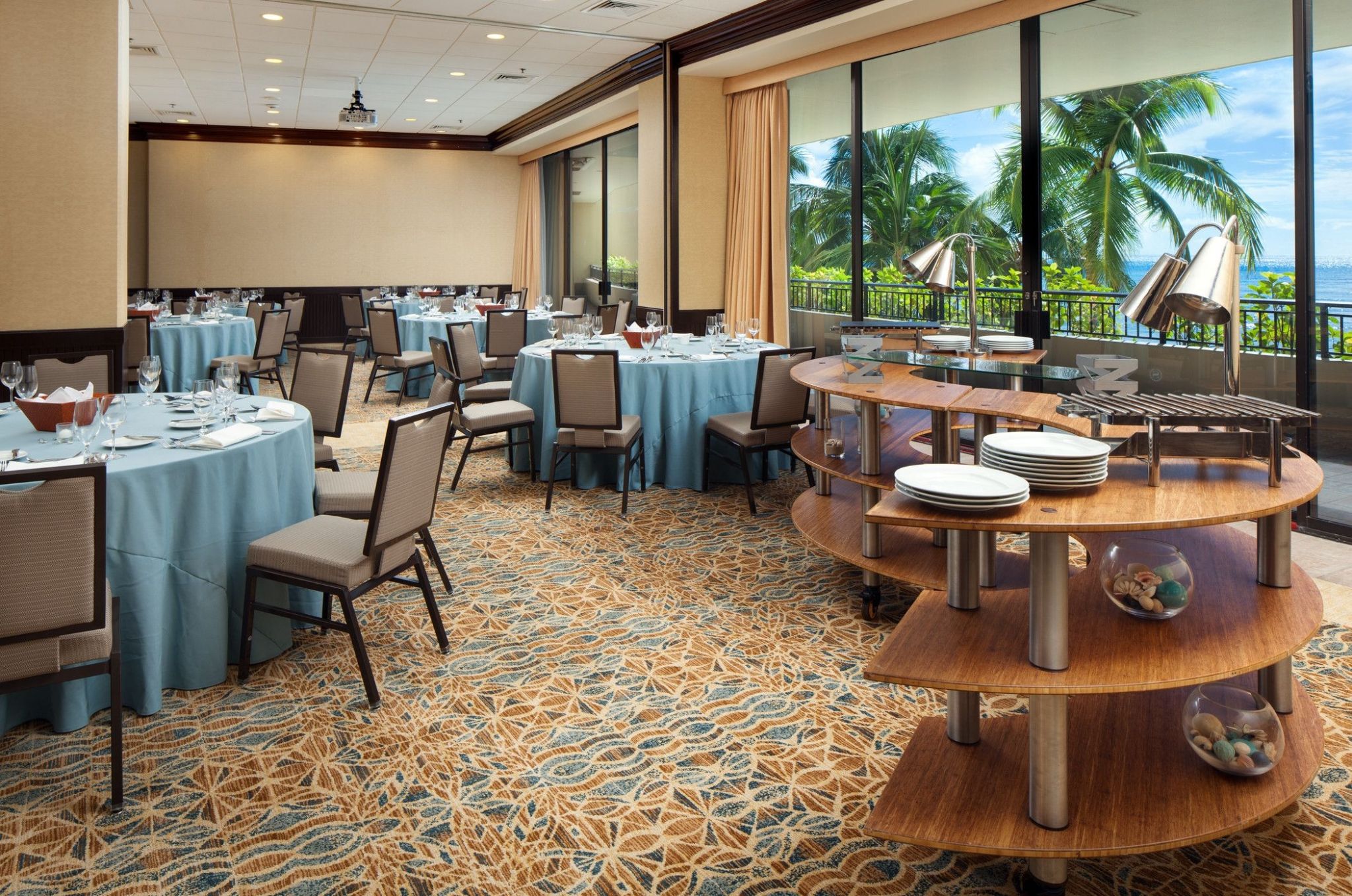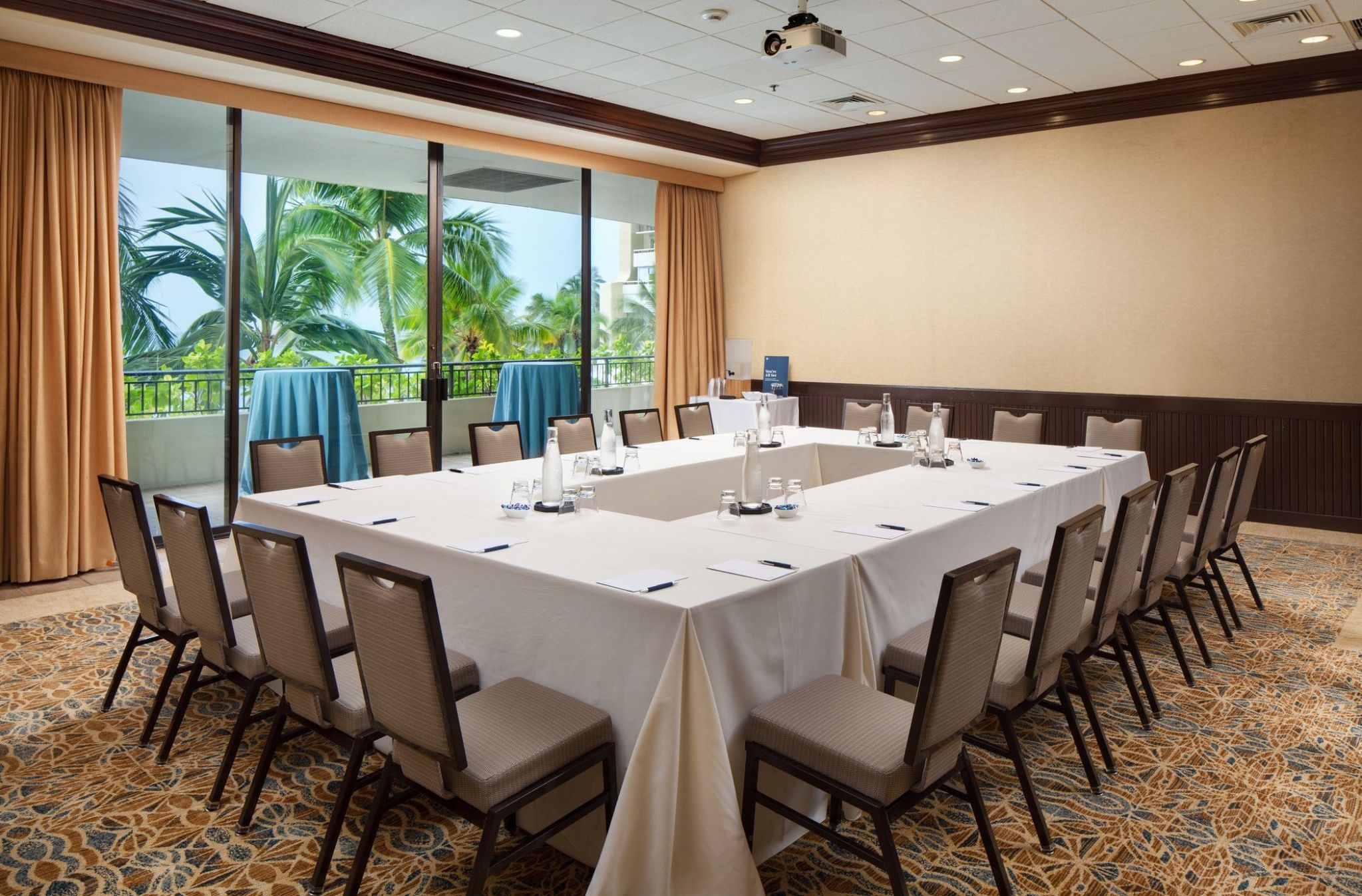 Our Refreshed Ballroom
For the first time in nearly a decade, Sheraton Waikiki's meetings and convention spaces have a new look, thanks to a $1.4 million project over the summer of 2017. The hotel features one of Oahu's preeminent meeting and convention facilities with one of the largest hotel ballrooms in Waikiki with the Hawaii Ballroom at nearly 26,000 square feet. READ FULL STORY.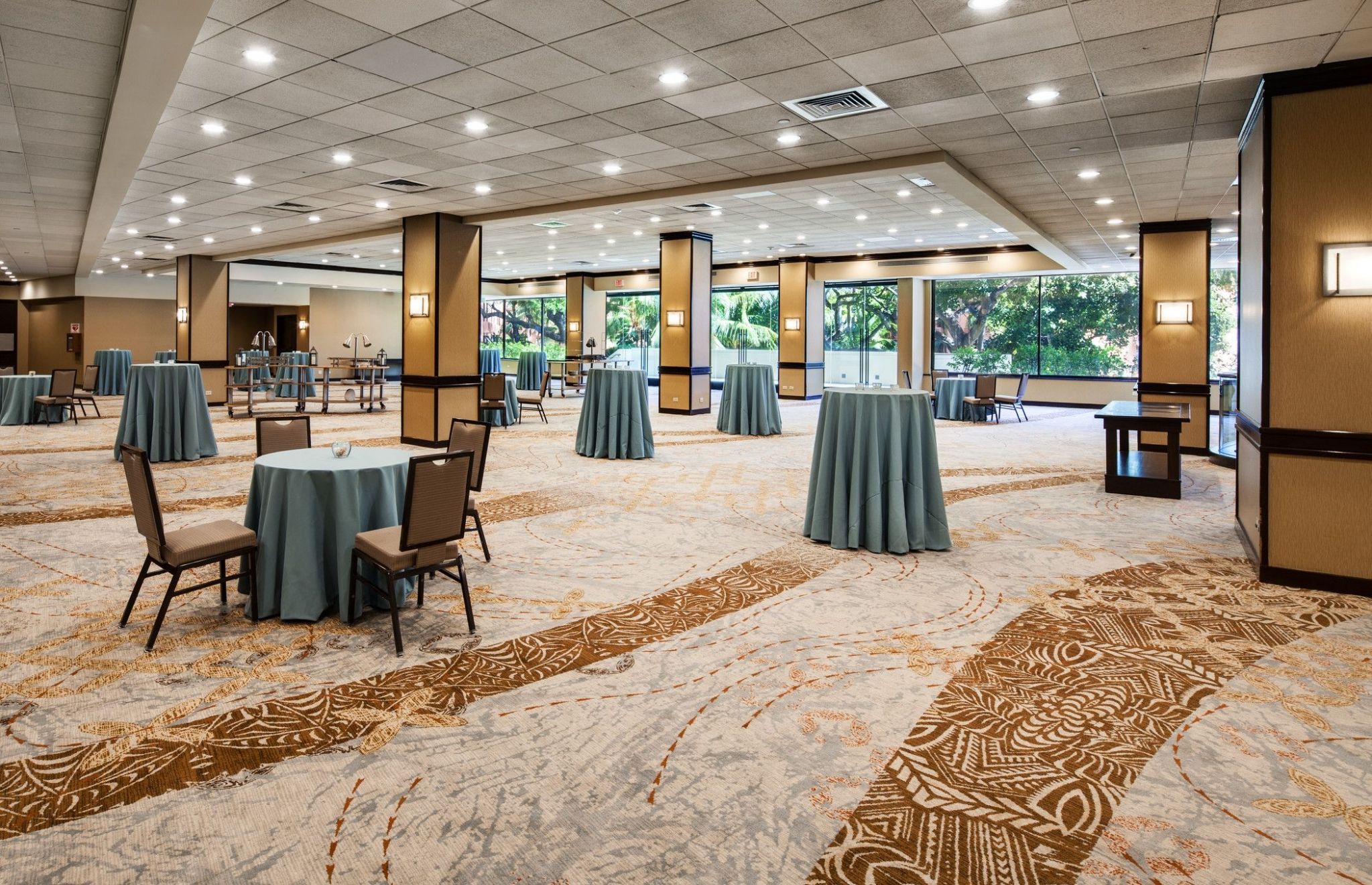 Green Meetings
At Sheraton Waikiki Hotel, we consider the reduction of your environmental impact a measure of a truly successful meeting. To help your organization reduce your environmental footprint, we have gathered some resources to assist you. Click here.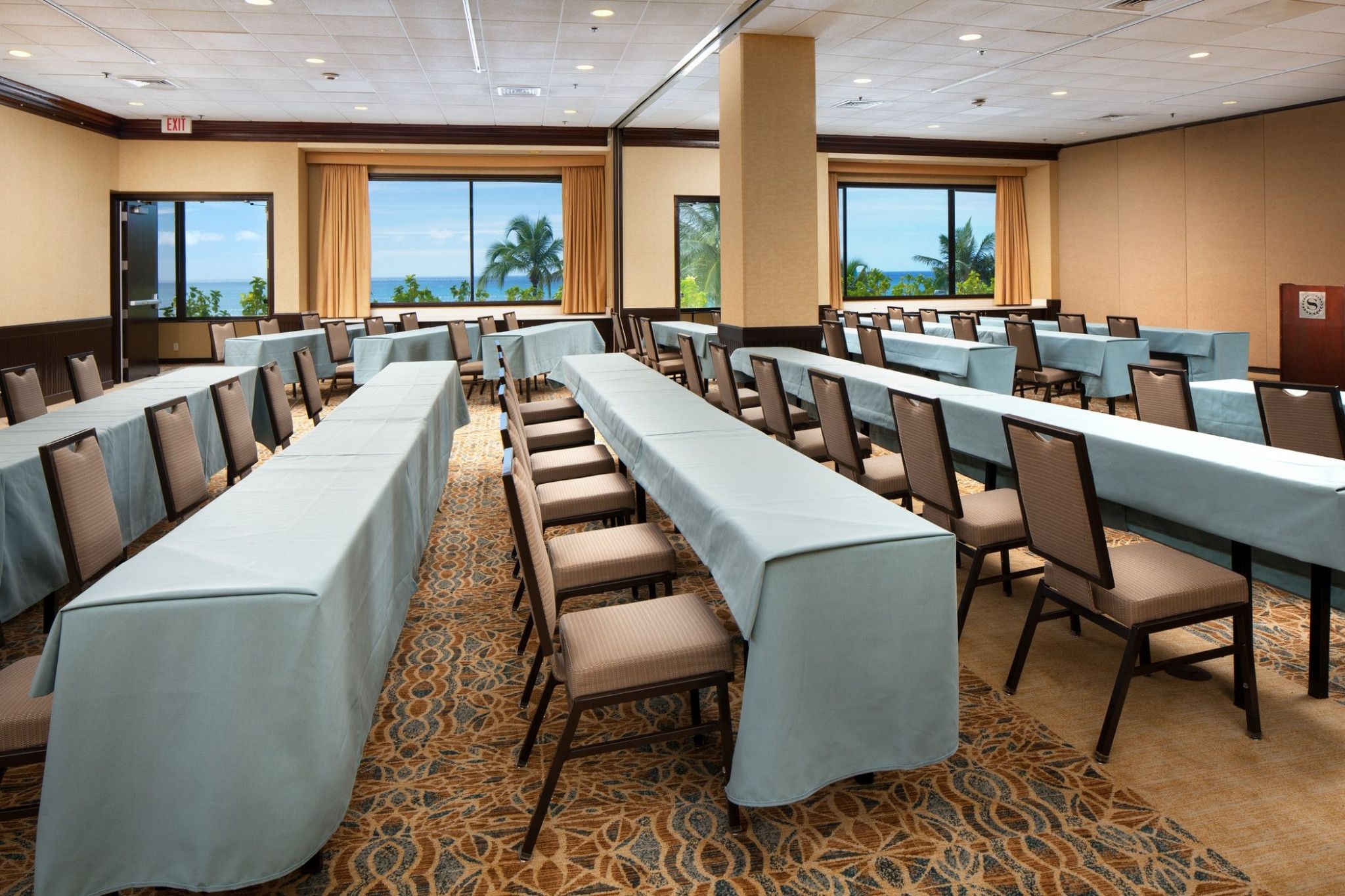 Quick Links
In addition to all the meeting facilities at Sheraton Waikiki Hotel, groups can utilize the extensive event venues available at our sister hotels in Oahu. Each of these hotels is within walking distance (map) and all are located within two miles of the Hawaii Convention Center. See our other meeting rooms by selecting a property below:
NEW PER-PERSON, PER-DAY SHERATON MEETING PACKAGE
At Sheraton Waikiki Hotel, we know how challenging meeting planning is. That's why when you plan an event with us, you'll enjoy an effortless experience with our new per-person, per-day meeting packages for groups of 20-100 guests. With access to our dedicated team of experts, it's never been easier to plan a successful meeting.
Package Elements Included:
ENERGIZE: Fuel productivity with a choice of continental or hot breakfast, lunch and two breaks
CONNECT: Stay connected with meeting room high-speed Internet access
WORK: Get down to business with the right function space for your meeting
DO: Activate your meeting with audio/visual equipment (LCD, projector, screen, advancer)
Contact Us:
Contact us for our meeting package pricing and details.
Email Sheraton Waikiki at
GSOleads.00377@starwoodhotels.com
Or call 808-931-8400
*Package prices do not include overnight accommodations
Simplify Your Meetings at Sheraton Waikiki Hotel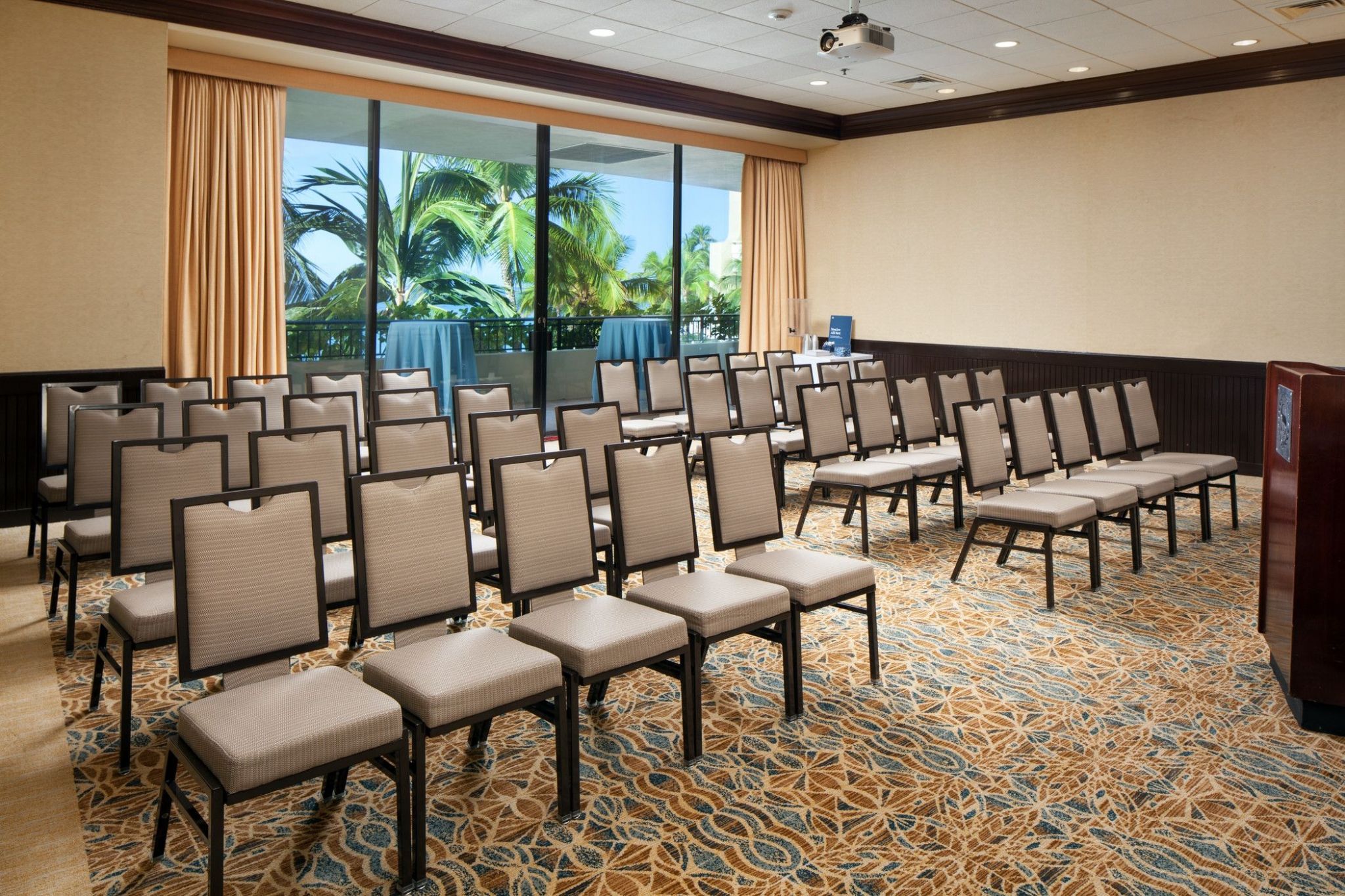 Stargroups
Imagine how much easier it would be to have a personalized website to manage your meeting and event details. StarGroups will customize a website around your specific meeting or event, including your logos and images, welcome messaging and any related links that may be useful to your delegates.
Your page will have a unique URL which you can send to attendees or post within your own website. For more information, or to enroll your group, please contact us.
Xerox Business Center
The Xerox Business Center at the Sheraton Waikiki Hotel offers a wide range of document services. we offer end-to-end copying and printing, design and layout services, and the collation and completion of document packages. We are equipped with high-speed internet access, computers, cell phones and office equipment rentals, packaging and shipping services, and auxiliary and fax services.
Location: 2nd Floor
Hours: 7:00am-6:00pm; Monday-Friday
Phone: (808)931-8198
Fax: (808)931-8199