Savor a Taste of Honolulu in Our Dynamic Restaurants
Tempt your palate in the array of restaurants at Sheraton Waikiki Hotel. Using only the finest local ingredients, our various dining destinations capture the unique flavors of Oahu for mouthwatering results. From delicious morning buffets at Kai Market to vibrant al fresco dining at Edge of Waikiki, there's a bit of something for everyone.
Validated parking is available for up to four hours with a minimum purchase of $25.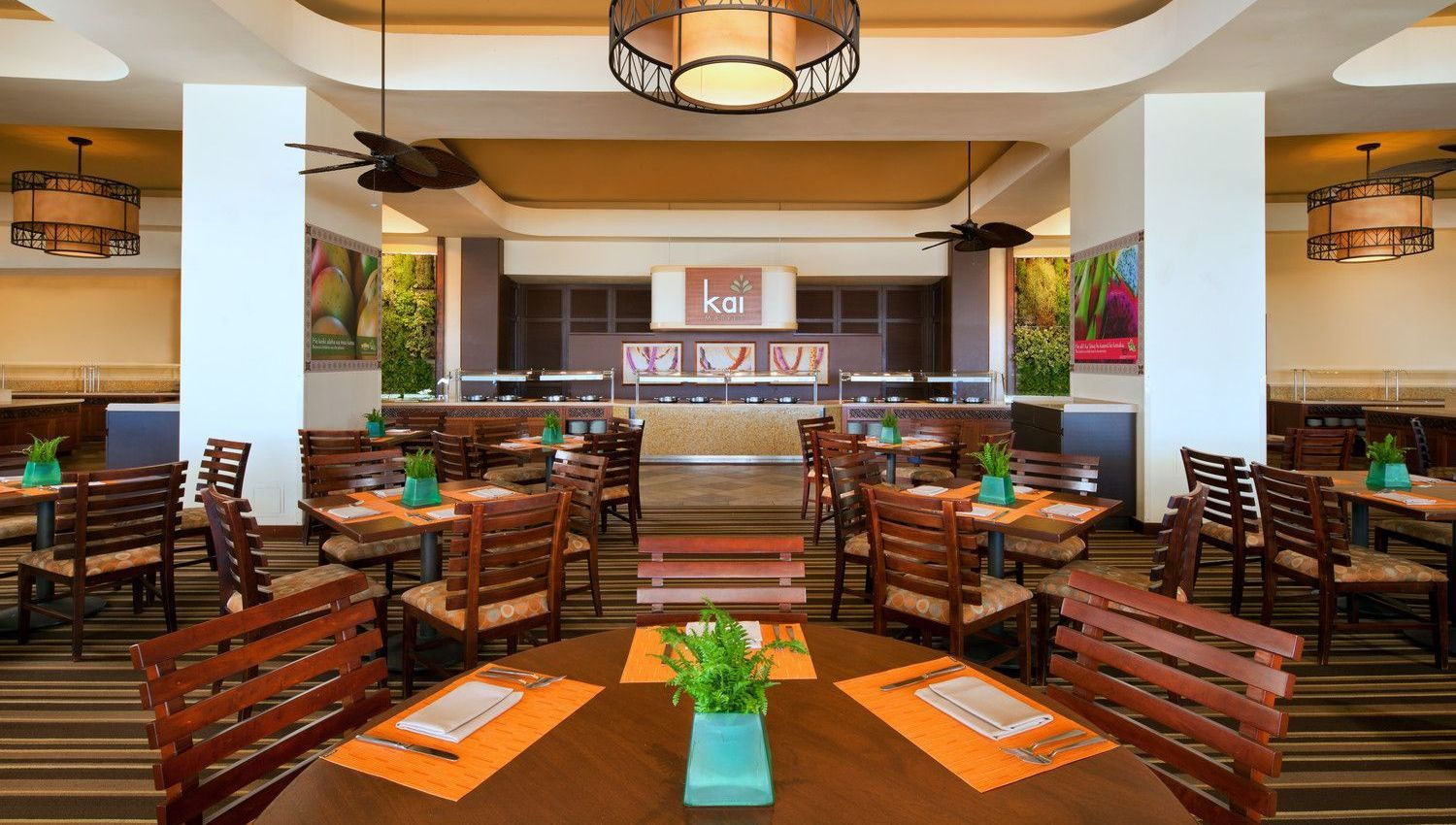 Kai Market
Experience Hawaii's diverse food culture each morning and evening at Kai Market. Offering a daily breakfast and dinner buffet, Kai Market draws inspiration from Oahu's favorite dishes.
Cuisine: Asian/American Buffet
Dress Code: Casual
Hours: Breakfast: 6:00 AM - 11:00 AM
Dinner: 5:30PM-9:30PM
Setting: Lively and friendly
Phone: 808-921-4600
RumFire Waikiki
Wind down in Honolulu at RumFire Waikiki, our inviting bar and restaurant. Sip on a carefully crafted rum cocktail while you sample light fare crafted from locally-sourced island ingredients. Learn more about RumFire Waikiki.
Cuisine: Pacific Rim Inspired
Dress Code: Resort Casual
Hours: Sunday- Thursday: 11:30 AM-11:30PM
Friday-Saturday 11:30 AM - 1:00 AM
Happy Hour: Daily 3:00 PM -5:00 PM
Club Nights: Friday and Saturday 9:30PM - 1:00 AM with cover charge.
Setting: Outdoor and Indoor Seating with Daily Live Entertainment
Phone: 808-921-4600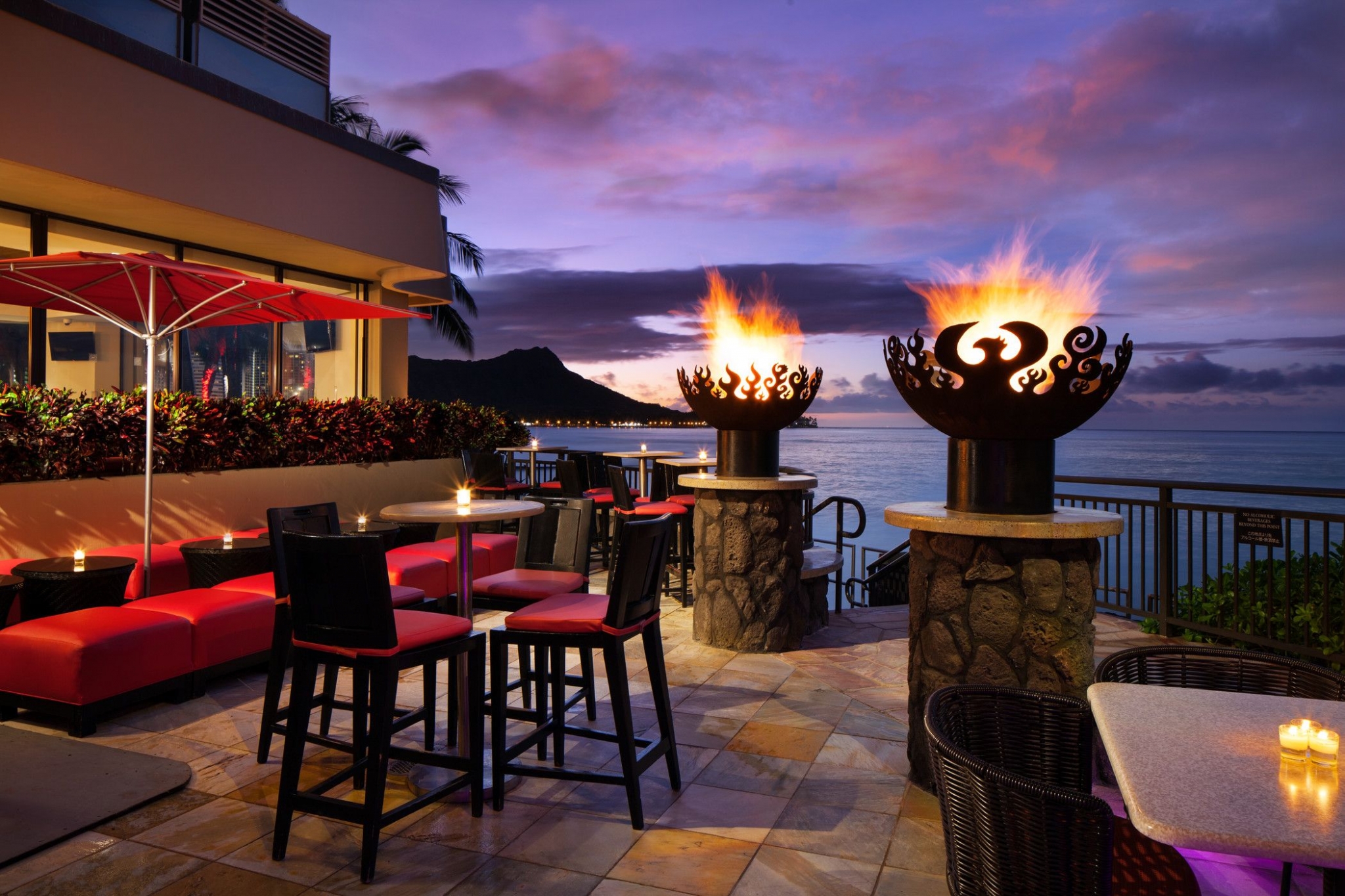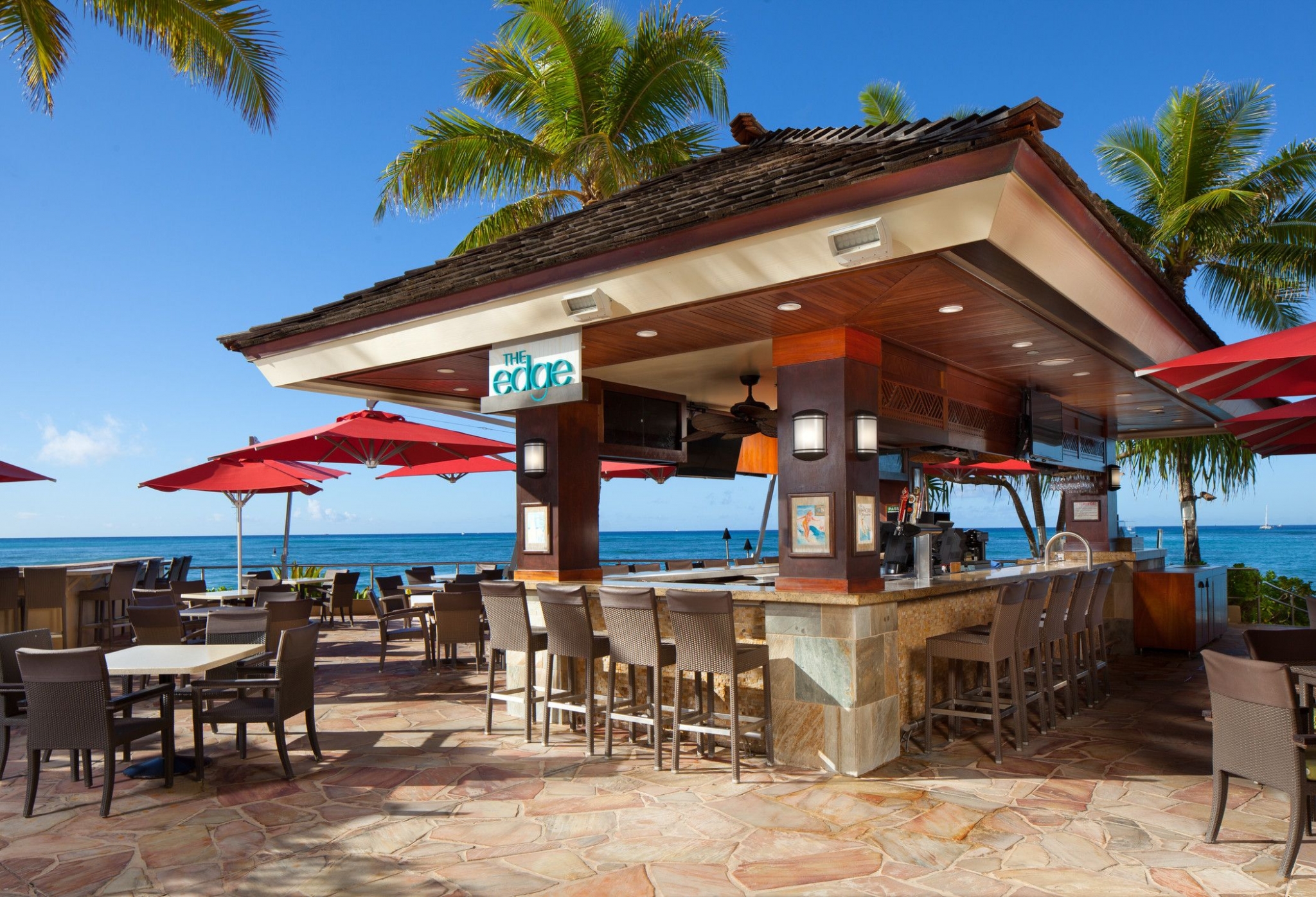 The Edge of Waikiki
Boasting incredible views of Waikiki Beach and offering diners scenic outdoor dining, Edge of Waikiki is recognized as one of America's Best Pool Bars. The perfect place to soak up the beauty of Oahu as you enjoy light bites and relax with a refreshing tropical drink.
Cuisine: Hawaiian/American Fusion Street Food
Dress Code: Casual
Hours: 10:00AM-10:00PM
Happy Hour: 8:00 PM - 10:00 PM
Live Entertainment: 6:30 PM - 9:30 PM
Setting: Beachfront Outdoor Seating
Hapa's Pizza
Hapa's Pizza is a fast, fun, irreverent grab-and-go restaurant that fuses classic Italian cuisine with fresh Hawaiian ingredients for a combination that truly lives up to its name – Hapa's!
Cuisine: Fast Casual Pizzaria
Dress Code: Casual
Hours: 11:30AM-10:00PM
Setting: Take Out/ Dine-In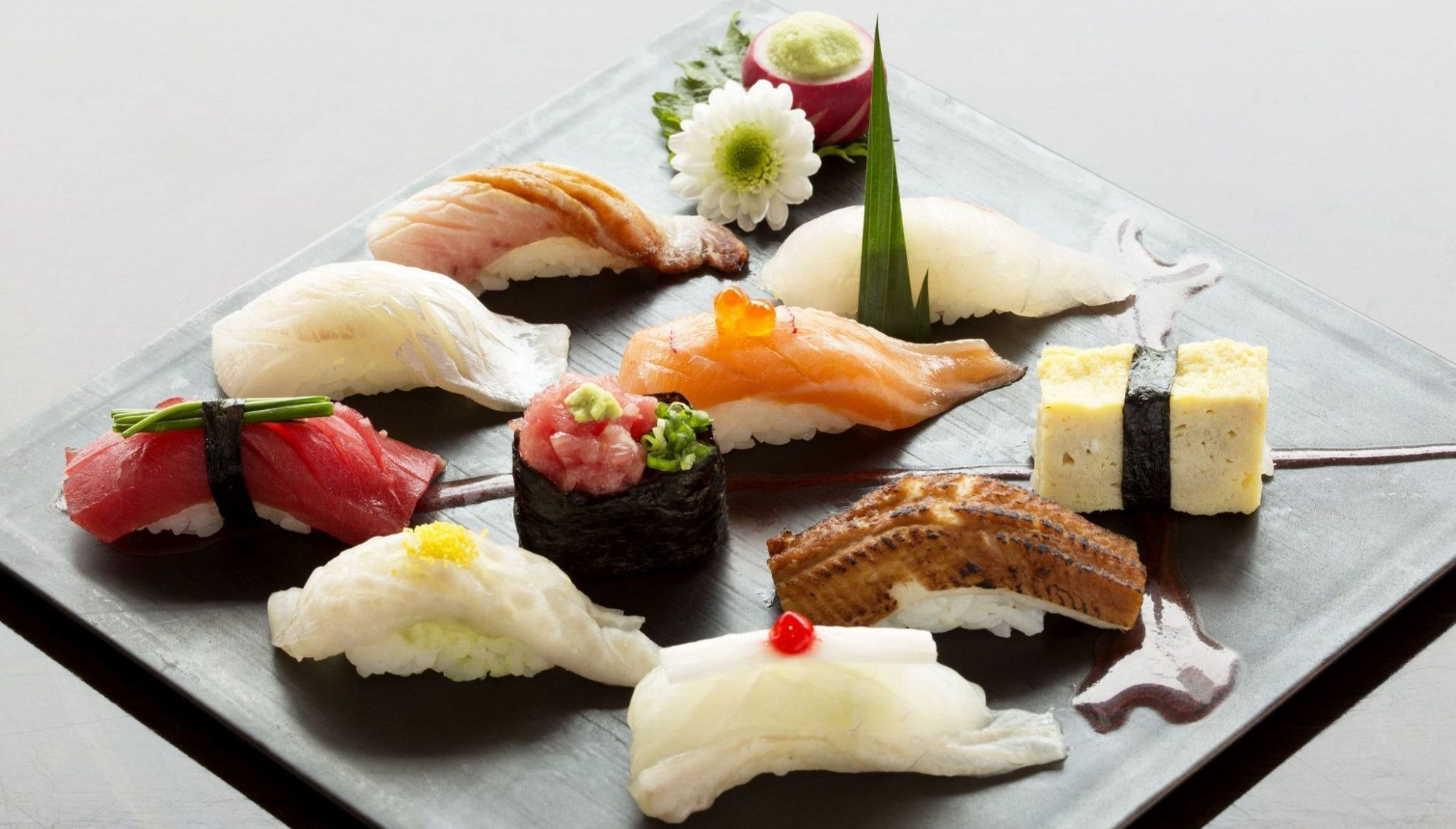 Yoshiya
Sample a taste of Japan in Oahu at Yoshiya, our signature Japanese restaurant. Serving breakfast, lunch and dinner, Yoshiya offers diners in Waikiki unique specialties like fresh sushi and elegant bento boxes.
Cuisine: Japanese
Dress Code: Casual
Hours: Breakfast: 6:00AM-10:00AM; Lunch: 11:30AM-2:00PM; Dinner: 5:30PM-10:00PM
Phone: 808-922-8877
In-Room Dining
Enjoy delectable dining from the comfort of your room with our in-room dining service. Featuring fresh, sustainably-sourced produce, meat and seafood procured from Oahu, our various menus celebrate the unique flavors of the island.
Cuisine: Asian/ American
Hours: Breakfast: 6:00AM-11:00AM; Dinner: 5:30PM-10:00PM
Phone: 808-931-8229